Sherbourne Apiary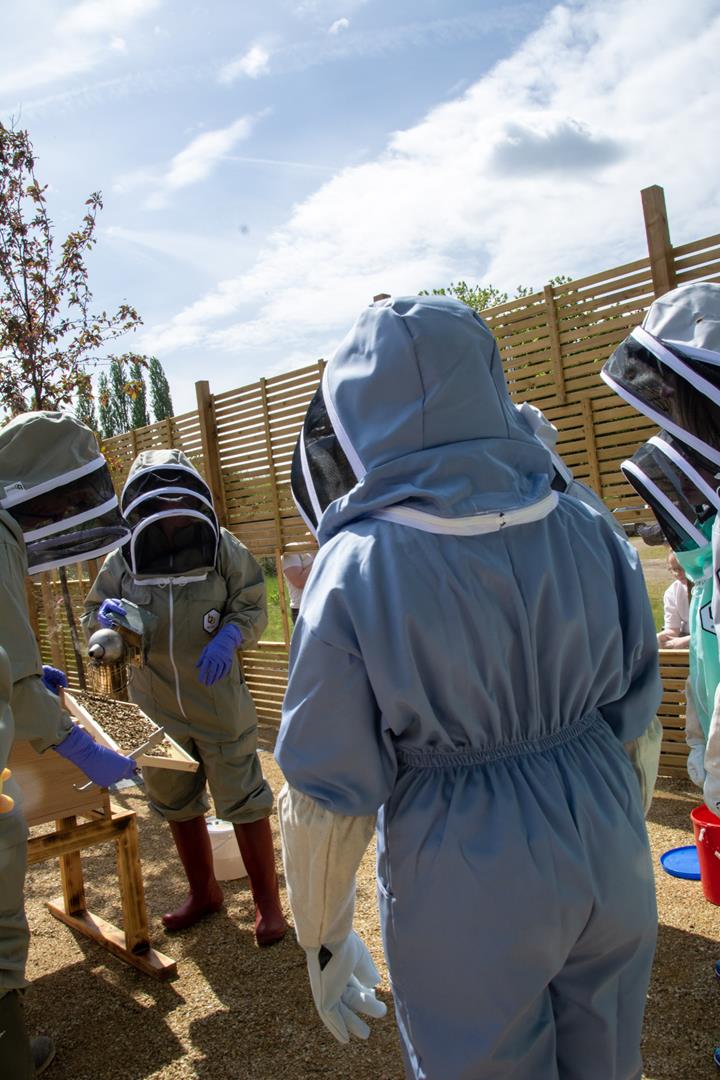 The Sherbourne Apiary became home to two hives of bees in 2022.

In 2022 after much preparation both by our site manager and the students in the wedge workshop building our hives, we welcomed two colonies of bees to our newly built Apiary here at Sherbourne Fields School. Since then the numbers have increased and we are now working 5 hives.
The Apiary site enables us to enrich our curriculum in so many ways. The students are able to learn about how bees are vital pollinators. We have been able to make links to our horticulture work and start to grow flowers and vegetables that attract pollinators and provide them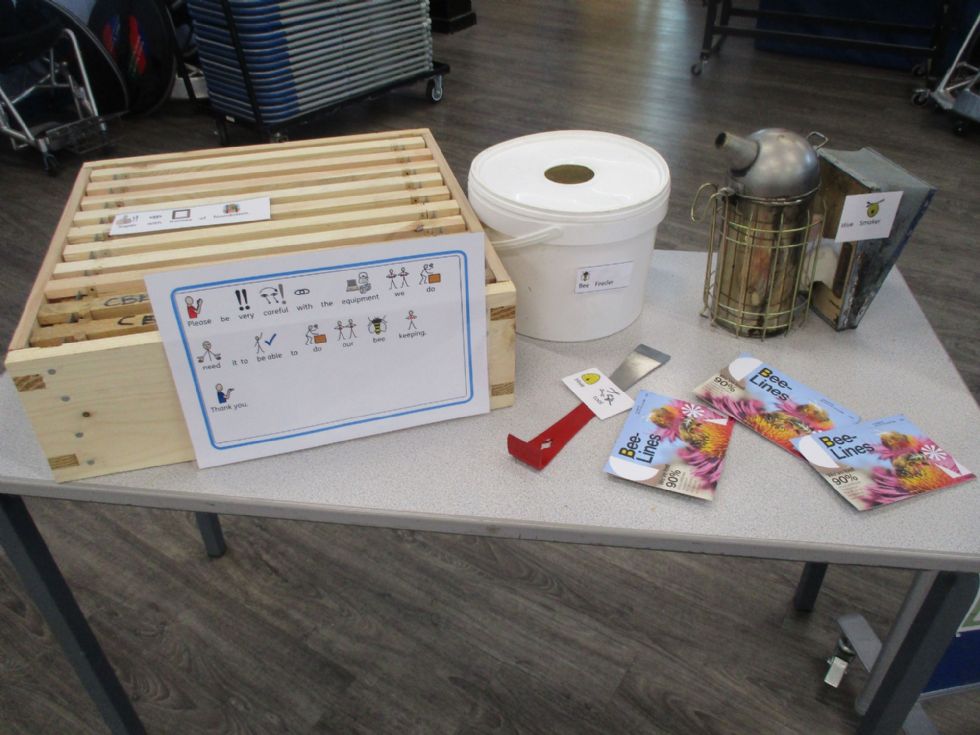 with a vital food source. It also provides our students with a relaxing environment, which has great mental health benefits for our school community. Students are also able to visit the apiary when learning about different animal habitats. We are teaching the BBKA Bee Keeping Curriculum with Key Stage 4 Students, this enables students to learn about the honey bees, how to care after them, how they produce honey, and how these amazing insects' function as a colony.
Students across school are involved in extracting, the honey from the hives, spinning it and jarring the honey, so they can see the whole process from our bees foraging in our gardens to being able to sample the honey produced. We are now able to sell our honey and since setting up the apiary we have entered the local and county honey shows. We have been very successful,l in our first year we received First Prize in the Novice Class and were presented with a Gift Voucher and The Chris Skuse Trophy. This year we won First Place in the main Light Honey Class and Third Prize in the Medium Honey Class. Our students baking, and art skills were also rewarded with first prizes.