Governors
Jayne Garner - Chair of Governors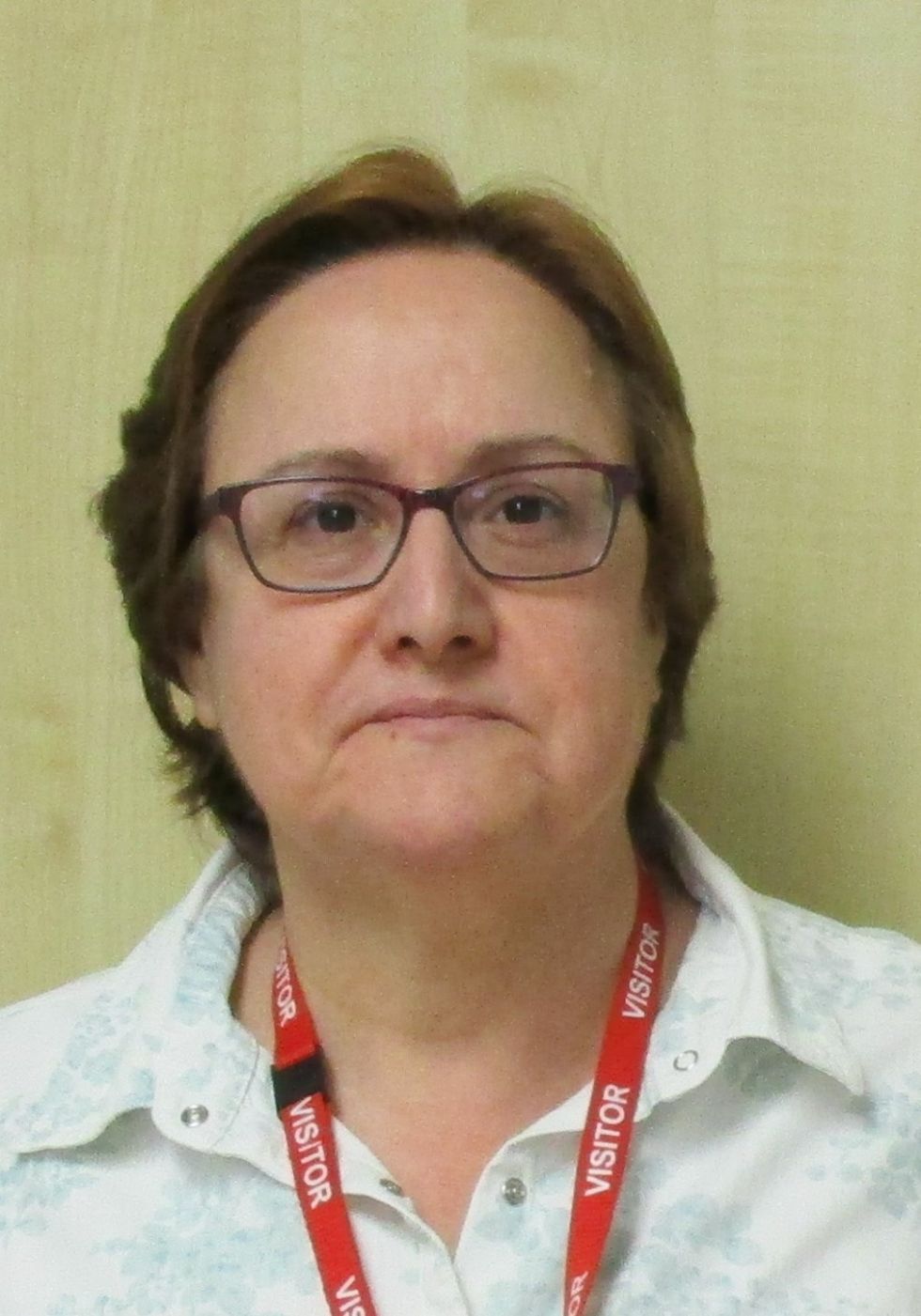 Governor since: 2006
I have been a Governor for many years now, firstly at Tiverton and then Sherbourne Fields.
I am a parent of a young man with severe learning difficulties including communication problems so I have been through the process since nursery age.
I became a Governor so that I could better understand the workings of the school, their finances and the decision making process around his education.
I have learnt a great deal during my time as a Governor and would like to continue to serve Sherbourne in the coming years even though my son has moved on to residential care in Leamington Spa
I have also had a daughter go through the mainstream process and gone on to University in Oxford where she got 2:1 in Japanese, she now lives and works in Lancing near Brighton.
My primary role before becoming a mum was managing offices and staff in the travel sector.
I am also now a committee member at Dunlop fellowship club. My current hobby is growing veggies in my greenhouse and at our allotment.
Mandy Crilly - Parent Governor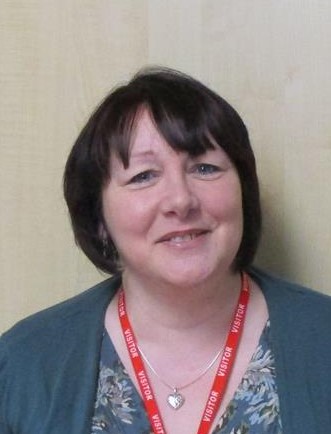 Governor since: 2014
Experience & Skill Set:
I have worked in local government, in the library service for over 30 years.
About me:
I have 3 children, my eldest daughter has Downs Syndrome and attended Sherbourne Fields for her secondary education years.
In my spare time I enjoy reading, I think that goes with the job. I run round after my children, and I attend planning sessions and events run by Grapevine.
Motivation:
I am proud to be a Governor at this school, I feel that I am paying something back. It is great to be part of a team that works to ensure we create an environment of positive and empowered learning for our children and an environment for the teachers where they can develop their skills.
Shivaun Duffy Moriarty - Co-Opted Governor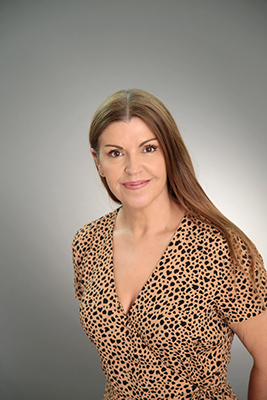 Head Teacher - Sherbourne Fields School
After completing my PGCE at Middlesex University specialising in SEND over 20 years ago I have taught across a range of ages and abilities as well as being a senior leader in outstanding special schools in both London and Coventry.
With a wealth of teaching, leadership and advisory experience, I have built up a successful and extensive record of working with teaching and support staff to improve outcomes for children and young people with SEND.
As Head Teacher of Sherbourne Fields, a primary and secondary specialist school, I continue to be passionate about achieving better life chances and quality learning experiences for pupils with SEND.
I deliver SEND training for the PGCE and School Direct programmes for the University of Warwick and continue to be passionately involved in local and national initiatives and debate around developing a relevant and challenging education for all.
Paul Ingleston - Parent Governor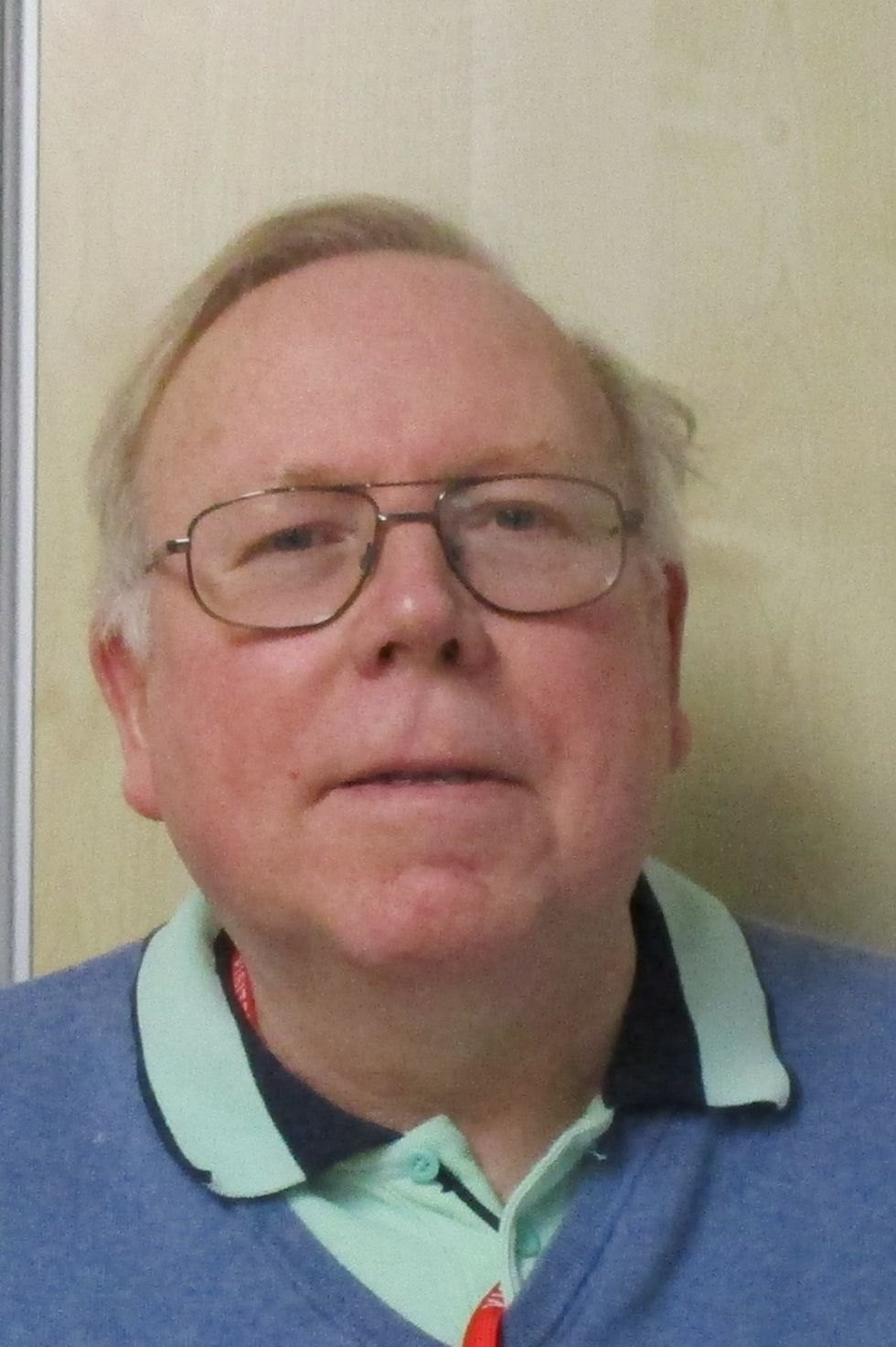 Governor since: 2017
Experience & Skill Set:
Business Administration, Communications/Media – Coaching and Trainer, in–house DSE assessor
About Me:
In my working life, employment was in the private sector for over 40 years, small, medium and large companies, the last 20 years in a FTSE 100 listed company. This changed in November 2019 when I was offered, and accepted, Voluntary Redundancy. Since that date, I have been unemployed, well, not paid employment, until June 2022 when I reached the State retirement age. My alleged 'free- time' is now taken up by the various other organisations that I am involved with. In addition to my role as a Parent Governor at Sherbourne, currently the Link Governor here at Sherbourne Fields. I have been part of the Governing Body at Sherbourne since 2017, but prior to this I was a Governor at another Coventry primary school for a further 6 years. I am also the current Chair of the Coventry Rugby Supporters' Club and all my Saturdays are taken up by following Coventry Rugby, home and away. I am also a volunteer for Age UK in the city.
On a personal level, my youngest son was previously here at Sherbourne Fields but is now just completing his first year at Hereward College. My partner is Dawn and I have an older son.
Motivation:
By giving something back to your community, whether it be as a Governor, member of any organisation, you are helping the lives of others, no matter how small or how large that help is, you are playing your part in our society and being part of that community. Our community.
Claire Antrobus- Observer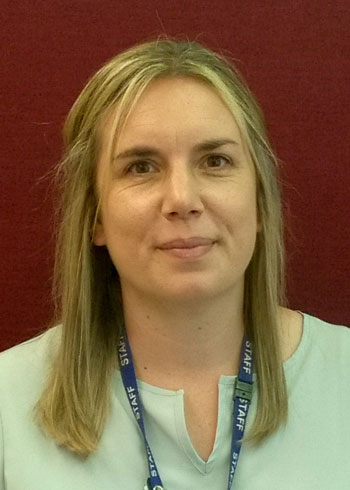 Deputy Head Teacher - Sherbourne Fields School
Governor since: 2013
I feel that Governors link the school with the community, and play a key role in the effectiveness of the school. The governing body's job is to look at all aspects of the school's performance and ensure it is achieving its full potential as well as working with the Head Teacher and Senior Leadership Team to provide strategic leadership and accountability.
As Deputy Head I am extremely proud and privileged to be able to play a key role in maintaining and developing the excellent reputation that Sherbourne Fields has amongst the local community. We have a superb and highly committed team of governors and an extremely enthusiastic, hard working dynamic group of staff. We all share a common vision and set of goals for Sherbourne Fields future and work hard to ensure that Sherbourne Fields remains an Outstanding school.
Our desire at Sherbourne Fields is that every child should reach their true potential and this ideal is the foundation of everything we do. The children never cease to amaze me with what they can achieve.
Roger Hughes - Governor, Local Authority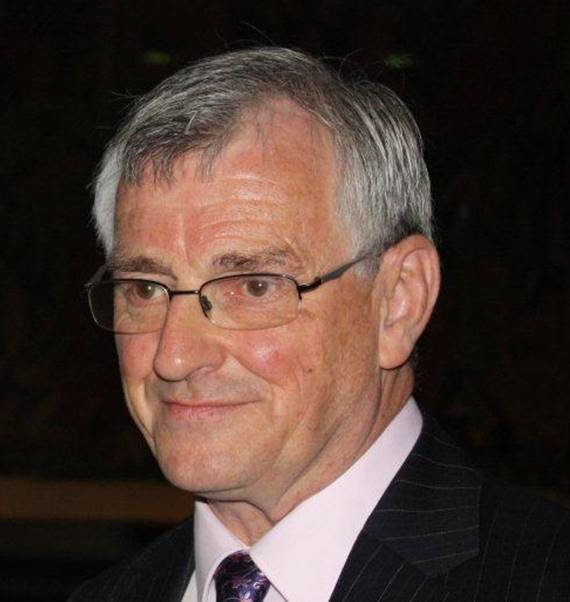 Governor since: 2007
Experience & Skill Set:
I worked in various local authorities for 36 years and have since held governance roles in a number of public and voluntary sector organisations including the former West Midlands Police Authority, the Warwickshire Probation Board and the Central England Law Centre. My most recent paid roles required skills in policy development and performance management, but I have also been a full time equality officer and a librarian. I was a volunteer with Coventry and District Samaritans for 12 years providing support to people ringing the 24 hour helpline and taking on additional roles including being Chair of the Trustees and Branch Director and Deputy Regional Director for Samaritans in the West Midlands.
About Me:
I am a widower with three grown up children and five grandchildren. My son is autistic and attended Tiverton school in Coventry before transferring to residential education because his needs could not be met locally at the time.
Motivation:
To help ensure that everyone at Sherbourne Fields can achieve to their full potential.
David Jackson - Vice Chair of Governors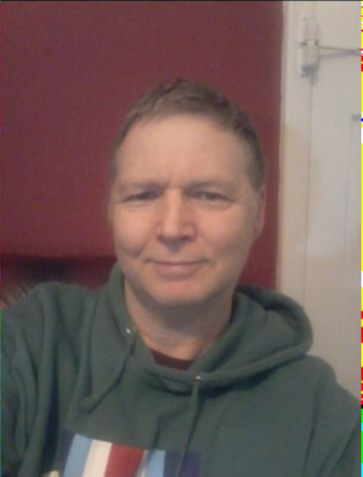 Governor Since: 2011
Experience & Skill Set: Public Sector - Emergency Services – Ambulance
About Me:
I am a retired Paramedic and I am married with two grown up daughters. I am proud to be associated with Sherbourne Fields School and the role it plays in the lives of its pupils.
Motivation:
As a parent I recognise the importance of children having a happy childhood and good education, so they can develop to their full potential. Not just for their own sake but for the benefit of society as a whole.
Paul Doolan - Co-Opted Governor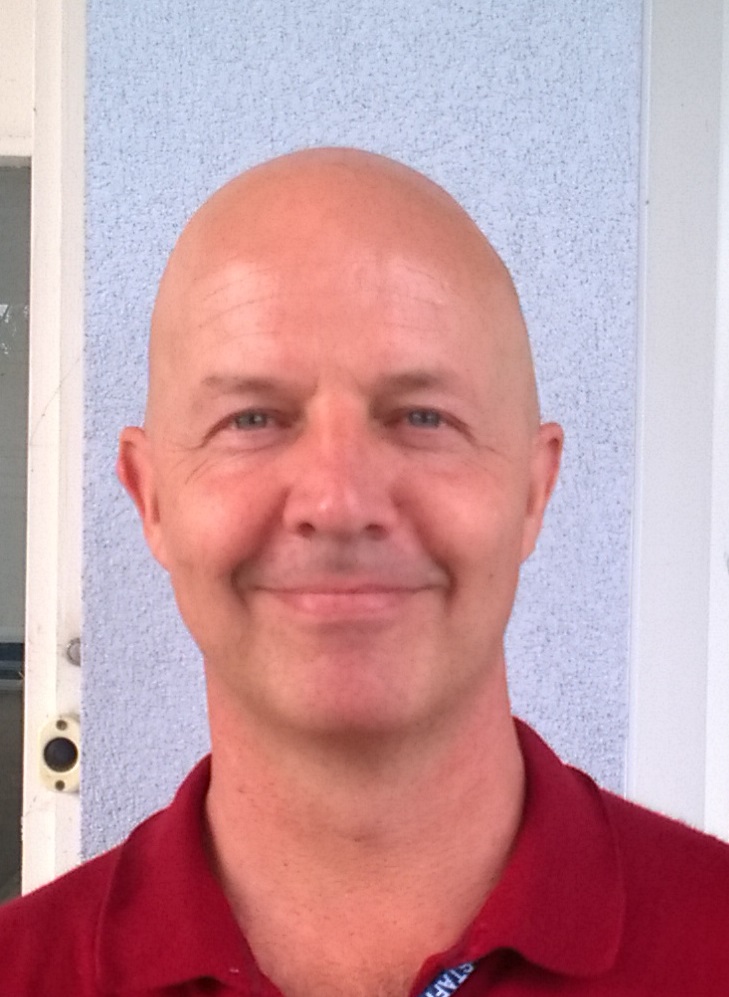 Health & Safety Governor - Sherbourne Fields School
Governor since: 2019
I am employed as a teaching assistant in key stage 5 at Sherbourne Fields school.
I have five wonderful children and 1 beautiful granddaughter.
Previously I worked as a firefighter in Coventry for 27 years.
It is an honour to have been selected as a school governor and I will take this opportunity to continue the great work of my predecessors,
Sherbourne Fields school is an amazing environment to work in, from the fantastic students to the superb staff and I feel very blessed that I work here.
Personally I like to see the students enjoying themselves at school and being able to access all the opportunities that are available to them, and long may that continue.
Jack Woodfield - Parent Governor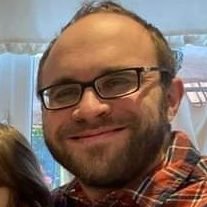 Governor since: 2022
Experience & Skill Set:
Journalism, Reporting - NCTJ-certified Sports Journalist
About Me:
I have been a journalist and editor for over for 12 years, working within sport, homes and health. I currently work for the charity Diabetes UK. My son Avery joined Sherbourne Fields from mainstream education in January 2022 and I became a parent governor at the school in September 2022, my first governance role.
Motivation:
I was blown away when I visited Sherbourne Fields for the first time in 2021. My wife and I knew that we wanted Avery to transfer to the school because we believe he has the best chance of becoming the best, happiest version of himself. This is an incredible school to be a part of and my motivation is to play a role in helping the school grow, achieve its objectives, and maximise the opportunities for every child to reach their full potential.
Michael Berry - Co-Opted Governor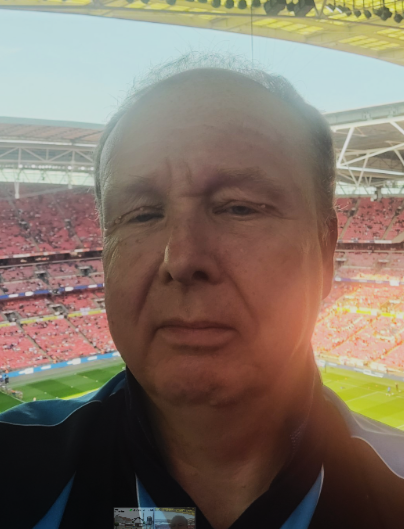 Governor since: 2023
I have joined the Board of Governors here at Sherbourne in the summer of 2023. For eight years prior to that I was a co-opted governor at Riverbank Academy, most of that time as vice-chair of governors. In addition I was for a number of years represented academy special schools on the Coventry Schools Forum, a statutory body responsible for the oversight of the management of the local authority's education budget. I therefore have much experience to offer the stakeholders here at Sherbourne, as the school continues to go from strength to strength. My inspiration in becoming a governor was my mother, who served locally as a teacher and then as a governor.
I have worked for many years as a freelance lawyer. I divide my spare time mostly between exploring the great outdoors and struggling to learn a foreign language. My season ticket for the Sky Blues is possibly my most prized possession.
Our school Governing Body meet twice a term – one focus is around Resource Management and the other is Quality and Standards.
Governors updated their Committee Constitution as follows:
Looked After Children Governor
Amanda Crilly
Link Governor
David Jackson
Target Setting
Jayne Garner
Safeguarding Children and Child Protection
Amanda Crilly
Health and Safety
Paul Doolan (Also a Teaching Assistant at Sherbourne Fields School)
Classroom Visit Coordinator
Jayne Garner
New Governor Mentor
Jayne Garner
Performance Management Governors
Paul Ingleston, Roger Hughes, Jayne Garner
Performance Review Officer
Amanda Crilly
Staff Governors
Shivaun Duffy Moriarty (Head Teacher)
Co-Opted Governors
Paul Ingleston / Michael Berry
Observer Claire Antrobus (Deputy Head)
Governors agreed to have responsibility for specific Key Stages for Literacy and Numeracy.
Pupil Discipline, Staff Dismissal/Complaints, and Staff Appeals: Any three Governors from the pool available of non-staff Governors.
Each Phase had a nominated governor as follows:
| Phase | Governor | Phase Leader |
| --- | --- | --- |
| 1 | Amanda Crilly | Matthew Blowers / Beth Lambert |
| 2 | Paul Ingleston | Matthew Blowers / Beth Lambert |
| 3 | David Jackson | Linzi Savage |
| 4 | Jack Woodfield | Andy Lewis |
| 5 | Michael Berry | Jodie Lynch |
GOVERNOR

TYPE

APPOINTED BY

DATE OF APPOINTMENT

END OF TERM

Claire Antrobus

Co Opted

Governing Board

09/07/15

08/07/23

Amanda Crilly

Parent

Parents

08/01/14

08/01/26

Paul Doolan

Staff

Staff

18/12/18

17/12/22

Shivaun Duffy Moriarty

Headteacher

05/04/12

Ongoing

Jayne Garner
(Chair)

Co Opted

Governing Board

06/01/06

26/06/23

Roger Hughes

Local Authority

Local Authority

05/12/07

02/09/24

Paul Ingleston

Parent

Parents

01/12/16

13/05/25

David Jackson
(Vice Chair)

Co Opted

Governing Board

09/07/15

08/07/23

Jack Woodfield
Parent
Parents
04/10/21
04/10/2026
Michael Berry
Co-Opted
12/10/23
`12/10/28
Sherbourne Fields School
Governors Attendance
Y = Attended, N = Apologies Accepted, NA = Apologies not Accepted, NS = No Apologies sent, ? = Attendance Not Marked, Blank = Not Required
| | | | | | | | | |
| --- | --- | --- | --- | --- | --- | --- | --- | --- |
| Governor | Governor Type | 18 Oct 2022 | 24 Nov 2022 | 02 Mar 2023 | 08 Jun 2023 | 06 Jul 2023 | 12 Oct 23 | |
| Miss Claire Antrobus | Co-opted governor | Y | N | Y | Y | Y | Y | |
| Mrs Amanda Crilly | Co-opted governor | Y | N | N | Y | N | Y | |
| Mr Paul Doolan | Staff governor | Y | Y | Y | Y | Y | Y | |
| Mrs Shivaun Duffy Moriarty | Headteacher | Y | Y | Y | Y | Y | Y | |
| Mrs Jayne Garner | Co-opted governor | Y | Y | Y | Y | Y | Y | |
| Mr Roger Hughes | Local Authority Governor | Y | Y | Y | N | Y | Y | |
| Mr Paul Ingleston | Parent governor | Y | Y | Y | Y | Y | Y | |
| Mr David Jackson | Co-opted governor | Y | N | Y | Y | Y | Y | |
| Jack Woodfield | Parent governor | Y | Y | Y | Y | Y | Y | |
| Michael Berry | Co-opted Governor | | | | | | Y | |
| Governor | Declaration of Interest |
| --- | --- |
| Claire Antrobus | Staff Member |
| Amanda Crilly | None |
| Paul Doolan | Staff Member |
| Shivaun Duffy Moriarty | Staff Member |
| Jayne Garner | None |
| Roger Hughes | None |
| Paul Ingleston | None |
| Michael Berry | None |
| David Jackson | None |